Halagel – Peneraju Geletin Halal
Incorporated in August 1997, Halagel (M) Sdn Bhd is the sole importer and distributor for 'Halal' food, pharmaceutical grade gelatine and empty hard gelatine capsules for Malaysia and South-East Asia markets.
Today lead halal gelatine ingredients for food and pharmaceutical manufacturers in Malaysia.

Since then, Halagel (M) Sdn Bhd has broadened its business activities from trading to distributing and manufacturing halal alternative products through its subsidiaries Halagel Distributor Sdn. Bhd, Halagel Plant (M) Sdn Bhd and Halagel Products Sdn Bhd.
Nowadays, Halagel® has broadened its business activities from purely trading to manufacturing and distributing an entire range of Halal products under the Halagel® brand.
On top of that with its recognized GMP facility, Halagel® also undertakes contract manufacturing for Softgel products, Toothpastes, Rock Salt and Cosmetics for private labels.
Halagel Accredited As Certified ISO, OSHAS and HACCP
Recently Halagel® have been successfully accredited as Certified ISO company for ISO 9001: 2015 (Quality Management Systems), OSHAS 18001:2007 (Occupational Safety & Health Management Systems) , ISO 14001:2015 (Environmental Management Systems) and HACCP (Hazard Analysis Critical Control Point) from KGS Certification (certified accreditation body under Standard Malaysia).
Halagel® is not only certified HALAL by the Islamic Development Department of Malaysia (JAKIM) but also by the Indonesia and Thailand Halal authorized body.
Our Mission
" TO BE THE HALAL HOUSEHOLD BRAND IN MALAYSIA "
Our Vision
" TO SERVE THE WORLD WITH HALAL PRODUCTS "
Huge population of Muslims globally has led the needs to ensure food's production worldwide meets the stringent halal requirements.
More than 50% of the total world production of gelatine is widely used in food's manufacturing.
Noting this fact and with the support and aspiration of the Malaysian government as to become an International Halal Food Center, Halagel has embarked on an extensive research in the production of halal gelatine, halal empty hard gelatine capsules and halal soft gels by using only confirmed halal sources to fulfil the niche market in South-East Asia and worldwide.
Antara produk Halagel adalah seperti berikut:
Berus Gigi Pro Bright
Black Seed Oil / Minyak Habbatussawda
Evening Primrose Oil
Extra Virgin Olive Oil
Gelatin Unflavoured
Miswakgel Toothpaste
Natural Crystal Rock Salt
Omega-3 Fish Oil
Premium Rock Salt
Regular Rock Salt
Virgin Coconut Oil
Kapsul Kosong
Status Halal
Halagel komited dalam menghasilan produk yang berkualiti dan juga mendapat pengiktirafan Halal JAKIM. Senarai semak persijilan Halal Jakim boleh lihat di sini.
Why Choose Halagel ® ?
Halagel ® committed to formulate natural product supplement and comply with HALAL certificate, GMP for all range of products.
Kami merupakan pengedar sah bagi produk Halagel.
Dapatkan terus di mana-mana cawangan AzZainMart yang berdekatan.
Pembelin borong boleh dilakukan di AzZainMart @ Shah Alam
NO.9, JALAN TUKUL P15/P, SEKSYEN 15, 40200 SHAH ALAM, SELANGOR.
Tel. +603-55230323
E-mail: [email protected]
Lihat lokasi AzZainMart berdekatan anda!
Beli produk Halagel di aplikasi MyBazar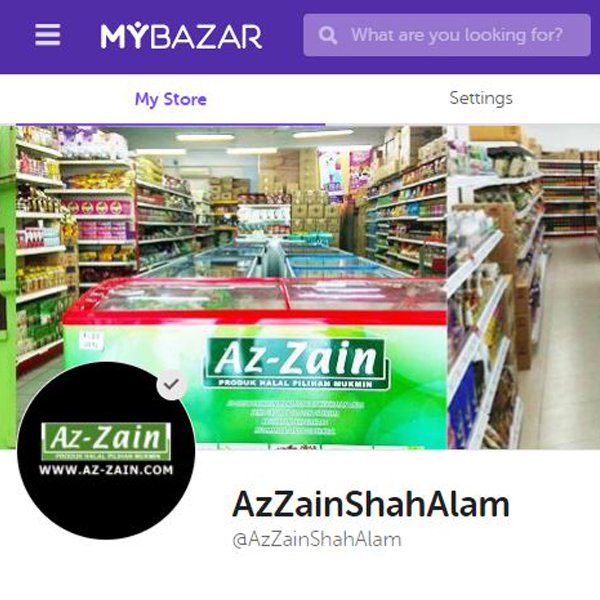 What is Halal?
Halal is an Arabic word meaning "lawful" or "permitted". The opposite of halal is haram, which means "unlawful" or "prohibited". When it comes to food and consumables, halal is the dietary standard of Muslims. All pure and clean things are considered halal except for the few following exceptions:
Swine/pork and its by-products
Animals improperly slaughtered or dead before slaughtering
Animals killed in the name of anyone other than ALLAH (God)
Alcohol and intoxicants
Carnivorous animals, birds of prey and land animals without external ears
Blood and blood by-products
Foods contaminated with any of the above products
While many things are clearly halal or clearly haram, there are some things that are not clear. These items are considered questionable or suspect, and more information is needed to categorize them as halal or haram.
Such items are often referred to as mashbooh, which means "doubtful" or "questionable". Foods containing ingredients such as gelatin, enzymes, emulsifiers, etc. would be mashbooh because, more often than not, the origin of these ingredients is not known.
Beli Produk Halagel Secara Online